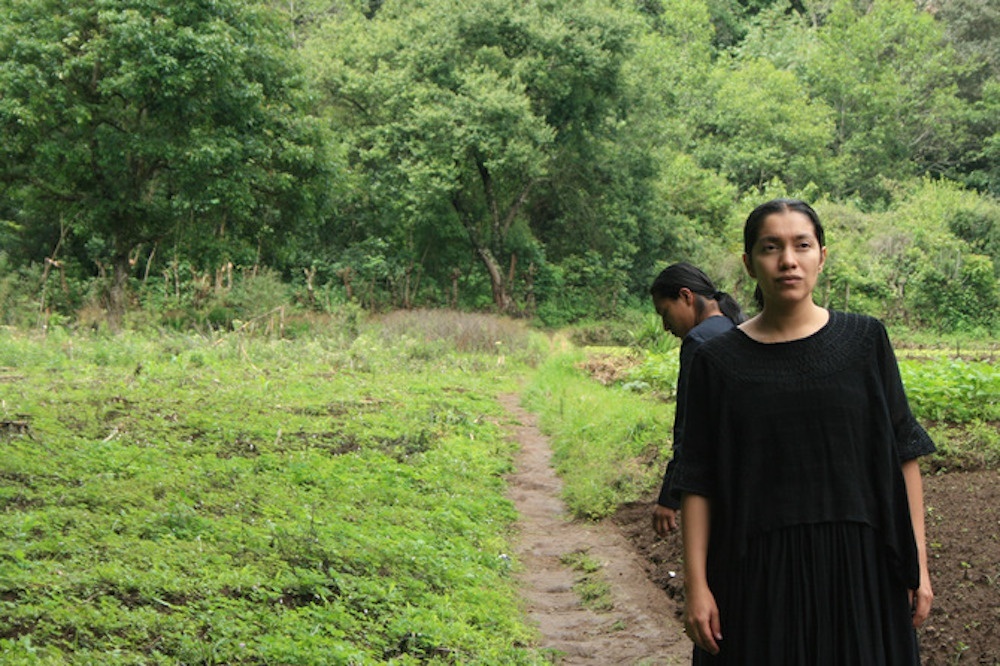 Sandra Monterroso, Meditando el Error, 2008, Video-Performance, duration 5:48 mins
To understand more about Sandra Monterroso and how her practice communicates with indigenous cultures, we recommend reading Sara Garzón's essay 'Sandra Monterroso: Cultural Subversions' from Hemisphere: Visual Cultures of the Americas.
An excerpt from the opening of 'Sandra Monterroso: Cultural Subversions' by Sara Garzón:
"Sandra Monterroso is currently one of the major exponents of indigenous contemporary Latin American art. Her work is complex insofar as it deals with multiple layers of signification such as ideas of ritual, the colonial legacy, and the concept of hybridity. The artist initially worked with photography and printmaking, however, it was not until the end of the civil war in Guatemala in 1996 that Monterroso began using her body as her preferred medium. She has since produced a series of provocative video-performances that question conventional notions of culture, tradition, and heritage. Integrating both linguistic strategies and traditional artisanal practices into her work Monterroso challenges conceptions of indigeneity as she strives to regain acceptance into the Maya Q'eqchi' community while also asserting her identity as one that is fluid and multiple.
Sandra Monterroso (b. 1974) was born in Guatemala City amidst a Civil War that lasted over thirty years. The artist began her quest to better understand her indigeneity and the boundaries of her mestizo identity when one day, confronted by the passing of her grandmother, she realized that they did not speak the same language, that her grandmother and her were culturally different, and that she knew very little of her own ancestry. It is at this juncture in time that Monterroso's practice starts to gravitate towards topics that deal with her indigenous background, especially the exploration of power and gender relations. Even though Monterroso's work addresses pan-indigenous concerns and makes allusions to Mayan cosmology, she is fundamentally rooted in contemporary art practice."
April 23, 2020